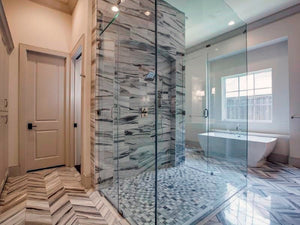 White Matter® Custom Shower Bases
The Perfect Substrate for Tile and Stone.
ANY SIZE, SHAPE, OR DRAIN LOCATION.
Simply provide your perimeter dimensions and drain location from finished drywall, and we can provide a quote on a custom White Matter® Shower Base. Download our drawing form, and send your measurements to info@customeps.com
Production Time: 2-3 Business Days
Ships North America Wide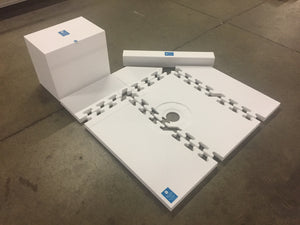 Engineered For Tile and Stone. No More Mud.
Our patented interlocking modular system replaces costly and labour intensive mortar beds. With our custom, pre-sloped high density shower bases, anything is possible!
The tile industry recommends waiting at least 3 days for mortar to properly cure in a setting bed. One of the benefits of White Matter® shower bases is the ability to install your waterproofing system immediately after placement of the base and curb.
All of our products are made from a high-density Expanded Polystyrene (EPS). White Matter® is completely customizable, lightweight, inert, durable, easy-to-install, and cost-effective, making it the perfect substrate for tile and stone.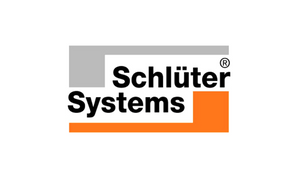 We Rhyme With Orange
Schluter® Systems warranties over all White Matter® Shower Bases.

Schluter Systems® has referred hundreds of customers to White Matter® when custom shower bases are required.
Our sister company, The Waterproofing Company Ltd., has been Schluter Systems® largest independent contractor in Canada since 2003. Over 4000 custom tiled showers using White Matter® products without a failure.
Since 2007, we have been supplying Schluter Systems® with White Matter® Shower bases for commercial projects North America wide.
Schluter Systems® has confidence in us, you will too.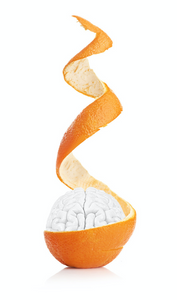 COMMERCIAL APPLICATIONS - FEATURED PROJECTS
Fairmont Pacific Rim Hotel in Vancouver, BC
We have supplied a number of hotels across North America with our Custom White Matter® Shower Products. Our ability to manufacture high-volume orders quickly and efficiently makes us a viable option for any large scale commercial project.
Infinity Pool Fountains at West Edmonton Mall
We manufactured two, 62-foot long infinity pool fountains out of our White Matter® in less than a week for the West Edmonton Mall in Edmonton, Alberta. No project is too large. If it can be made out of concrete, it can be made much easier out of White Matter®.
Veria Wellness Lifestyle Resort - New York
Custom designed White Matter® Loungers for steam room applications. We can manufacture entire steam rooms, complete with sloped shower base and modified BL101 Lounger around the perimeter.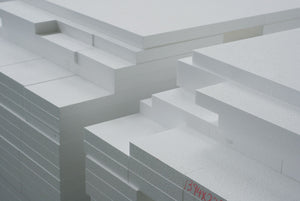 What is White Matter®?
White Matter® is made from Expanded Polystyrene, which is often referred to as EPS in short. It is a rigid, closed cell foam plastic. EPS properties have a low thermal conductivity, high compressive strength, is light weight, inert, has no food value, and does not promote mold growth, making it an ideal substrate for tile and stone.
Our White Matter® Shower Bases are the strongest on the market, extremely cost-effective, the only interlocking, and the most versatile.
Testimonials
As a contractor, I've done quite a few showers over the years. Ever since discovering White Matter custom bases, I now look forward to shower renovations. Great customer service from start to finish and really fast delivery times. The shower bases fit perfectly, and I usually receive my kit within a few days of ordering. I couldn't imagine pouring another mortar bed after using this system. I would recommend Custom EPS to anyone thinking about building a tiled shower. Their products work great, and their service is even better. 10/10

Greg Brown - Brown and Sons Contracting, Edmonton, Alberta
I first heard about Custom EPS while attending a Schluter Systems Shower Accreditation course. The instructor recommended White Matter for custom made, Schluter certified shower pans to fit irregular shaped showers. I had the opportunity to give Custom EPS a try on a 85 square foot odd shaped base that was to have 3 separate drains. Their sales team was very knowledgeable and helped me by pointing out what measurements were needed. Upon ordering, it took less than a week, including delivery to receive the kit. The base was very easy to install as we also received a numbered schematic. The finished product looked spectacular and the homeowner was thrilled. Your product made my job very easy. I intend on using Custom EPS for all of my custom showers going forward.

Orest Kubrak - OK TILE, Surrey, British Columbia
I felt that I needed to thank you for the quick production and delivery.

The base fit perfectly and made my prep work easier. We should be done with the tiling by the end of the week and I look forward to many years of leak free showers! Thanks again!

Andreas Svenningsson, Calgary, Alberta